2017 Belharra "The Search" Chardonnay, Knights Valley, Sonoma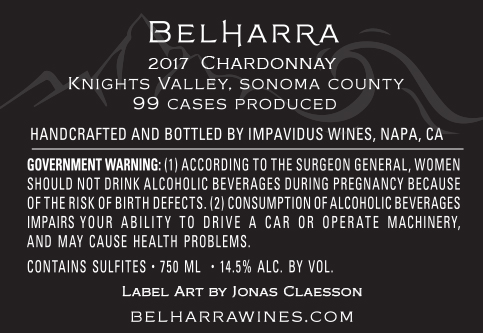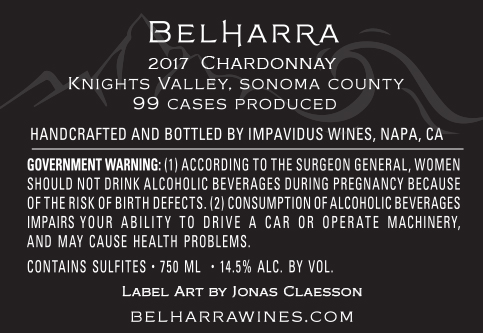 2017 Belharra "The Search" Chardonnay, Knights Valley, Sonoma
99 cases produced, 50% french oak/stainless storage, partial malolactic fermentation, filtered 14.5%
White stone and lychee on the nose, a crushed oyster-shell salinity rises into a brûléed center structure, with a lemon and honeysuckle finish. A touch of tropical fruit still marks it as a warmer-climate Chardonnay, but the interaction of other nuances is the driver of this wine. Harvested September 9th, the clone 4 Chardonnay comes from a rockier section of the block near the creek. Barrel-fermented and aged 11 months, we are pleased to present a consistently crowd-pleasing Chardonnay.
Jonas Claesson, a Swedish artist who has found a home and good waves in Australia, is an immensely talented illustrator and painter. We are grateful for his participation, talent and encourage you to discover his work here.
MissionBlue™'s focus on preserving marine habitats and igniting public support for the critical role of oceans in our future is championed by their Founder Dr. Sylvia Earle. By establishing MissionBlue™, a network of organizations and individuals have found an association that truly impacts our present and consequential future. We are proud to be a part of this network, and look forward to continuing to grow its reach. More information can be found here, and we urge you to watch Dr. Earle's TedTalk, and check out the "Mission Blue" documentary on Netflix.